ADDRESSING WATER CRISIS FOR FUTURE URBAN DEVELOPMENT IN MALAYSIA: COMPARATIVE STUDY OF SPONGE TOWN CITY IN CHINA
Nangkula Utaberta

School of Architecture and Built Environment, FETBE, UCSI University

Wong Wai Kok

School of Architecture and Built Environment, FETBE, UCSI University

Nayeem asif

School of Architecture and Built Environment, FETBE, UCSI University

Yijiao Zhou

School of Architecture and Built Environment, FETBE, UCSI University

Xin Yan

School of Architecture and Built Environment, FETBE, UCSI University
Keywords:
Water Crisis, Urbanization, Deforestation, Water Sustainable Plan, Storm Water, Atmospheric Water
Abstract
The aim of the project is to address the water crisis for the future development by the propose Sponge Town in every district of Kuala Lumpur which is to create water sensitive & sustainable master plan with storm water collection, rainwater harvesting, and atmospheric water harvesting design. According to United Nation, water Crisis could affect 5 billion people by 2050 due to climate change, increased demand, and polluted supplies. The main issue of the water crisis is rapid increasing of population and rapid urbanization; the water catchment area is decreasing due to deforestation for development. The project proposal has the potential to minimize the water supply from the centralized water treatment plant, minimize the water disruption case in the future and minimize the non-revenue water as well as flash flood. The design targets 100% usage of rainwater, storm water and atmospheric water as portable water supply as well as to increase the awareness of water conservation in public.
References
Aslan, D. K., Selçuk. S. A.:. 2015 A Biomimetic Approach to Rainwater Harvesting Strategies Through the Use of Buildings. 2(1), 27–39.
Caldas L., Andaloro . A., Calafiore. G., Munechika. K., Cabrini S. 2018. Water harvesting from fog using building envelopes: part I. Water and Environment Journal, 32(4), 493–499. Homepage, https://doi.org/10.1111/wej.12335.
Hanley. S. 2017. Shanghai Experiments With "Sponge City" Technology. Homepage, https://cleantechnica.com/2017/12/29/shanghai-experiments-sponge-city-technology/ , last accessed 2019/04/06
Hasnul Mohamad Salleh., Noor Azahari Bin Zainal Abidin., M. F. Bin., Rahman. K. S. 2017. Usage of Storm Water in Downstream River Basin as a Source for Treated Water Supply. 1–13.
L.Ju J. B. 2012. A multi-structural and multi-functional integrated fog collection system in cactus.
Li-Cheng D. C. 1992. Rainwater Use System in Building. National Taiwan University of Science and Technology.
Maglic, J. M. 2014. Biomimicry: Using Nature as a Model for Design. The University of Massachusetts Amherst.
United Nations Org. . Department of Economics & Social Affair. 2017. https://www.un.org/development/desa/en/news/population/world-population-prospects-2017.html, last accessed 2019/03/20.
WWF Org. 2017. World Wide Fund for Nature. Retrieved from Saving Water in the Quest to Secure the Future. April Homepage, http://www.wwf.org.my/media_and_information/media_centre/?uNewsID=24665, lase accessed 2019/04/04.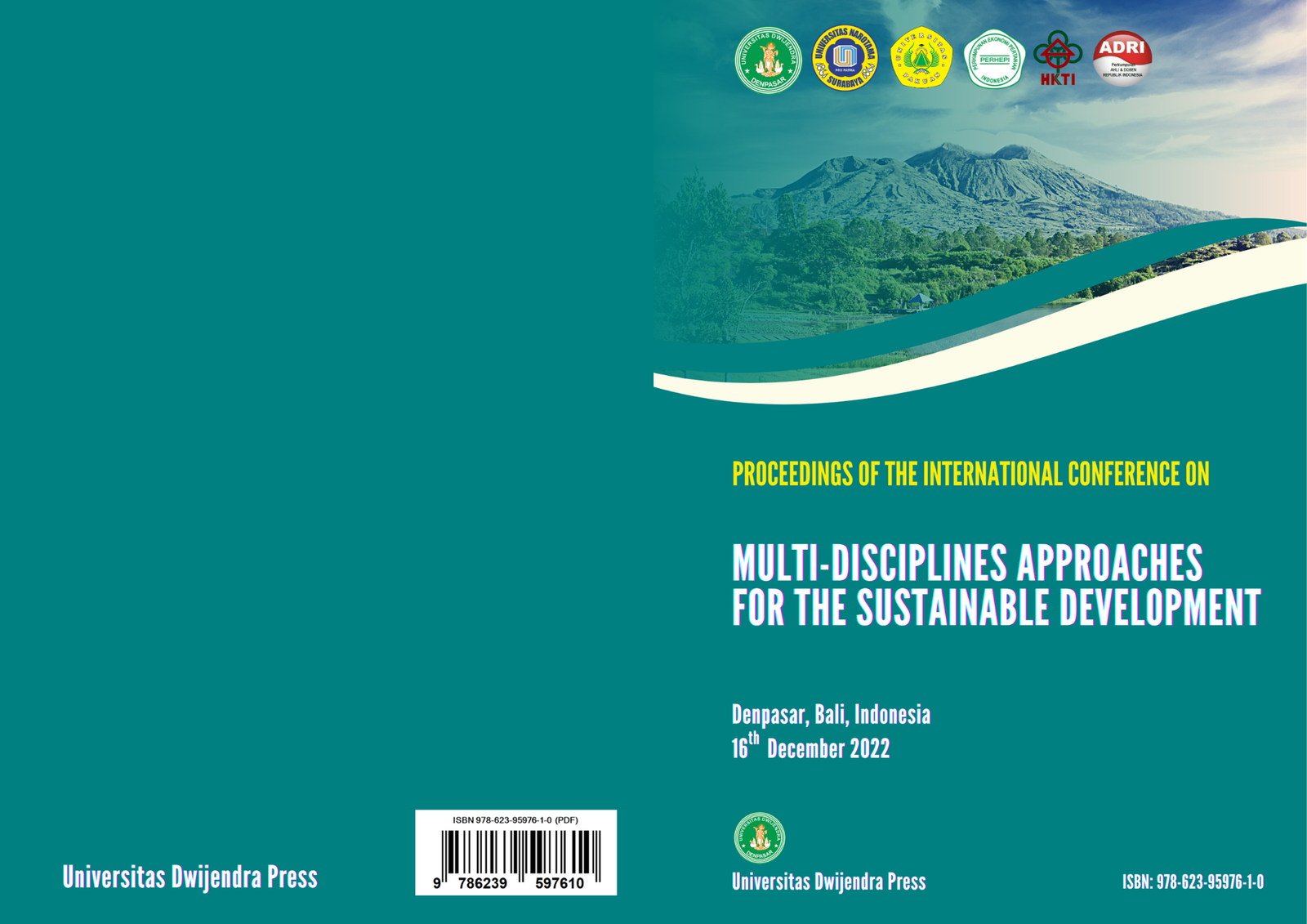 How to Cite
Nangkula Utaberta, Wong Wai Kok, Nayeem asif, Yijiao Zhou, & Xin Yan. (2023). ADDRESSING WATER CRISIS FOR FUTURE URBAN DEVELOPMENT IN MALAYSIA: COMPARATIVE STUDY OF SPONGE TOWN CITY IN CHINA. Proceedings of The International Conference on Multi-Disciplines Approaches for The Sustainable Development, 13-22. Retrieved from https://eproceeding.undwi.ac.id/index.php/mdasd/article/view/370
Section
Keynote & Invited Speakers