TRANSFORMATIVE ADAPTATION AND RESILIENCE: INTER-/TRANSDISCIPLINARY APPROACHES TO SUSTAINABLE DEVELOPMENT
Emma Porio, PhD

Ateneo de Manila University
Keywords:
sustainable development, resilience, adaptation, interdiciplinary
Abstract
Indonesia, with 142 volcanoes, makes the largest number of people affected by
seismic risks (8.5 million!)—a physical event like this need multi-disciplinary
planning, response, recovery and community resilience building. Like the eruption
of Mt Semeru understanding sustainable development need multi-disciplines, for
sustainable development we need to nurture the natural environment and
community solidarity for equitable society and economy. Sustainable development
golas need multi-disciplines to examine these goals and more so to implement
these goals—from physicualm industrial and social sciences, the humanities and
the professions of law, engineering, planning and so forth.Climate impact drivers
(CIDs) such as typhoons, floods, heavy rainfall, sea level rise has radically
transformed our workd. There is an imbalance between the earth's resources:
extraction and consumption. At the rate we are consuming the earth's resources,
we need three earths.
References
Ged, Manila Observatory, 2022. Shifting Patterns of Informality and Vulnerability
Porio, E, 2022, Metro Manilas's Socio-Pol-Eco Profile .
Porio, E., Bercilla, J. D., Narisma, G. T., Cruz, F. T., & Yulo-Loyzaga, A., 2019. Drought and Urbanization of The Philiipines.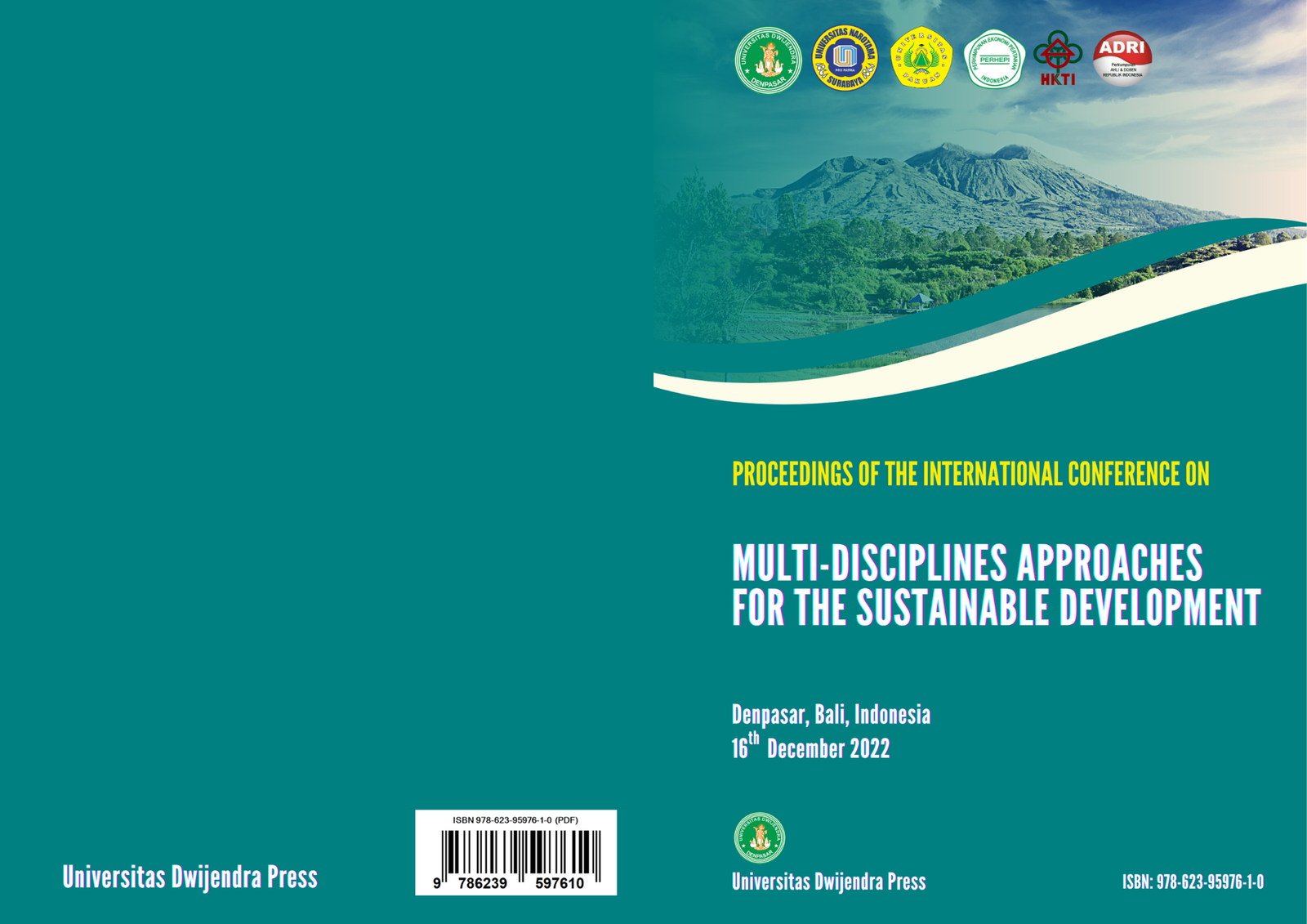 How to Cite
Emma Porio, PhD. (2023). TRANSFORMATIVE ADAPTATION AND RESILIENCE: INTER-/TRANSDISCIPLINARY APPROACHES TO SUSTAINABLE DEVELOPMENT. Proceedings of The International Conference on Multi-Disciplines Approaches for The Sustainable Development, 8-13. Retrieved from https://eproceeding.undwi.ac.id/index.php/mdasd/article/view/369
Section
Keynote & Invited Speakers