TOWARDS RESILIENT AND SUSTAINABLE AGRICULTURE AND FOOD SYSTEMS
Prof. Dr. Bustanul Arifin

University of Lampung
Keywords:
sustainability, resilient, food system, agriculture
Abstract
Indonesia's economy in Q3-2022 grew by 5.72% (y-on-y) not too bad compared to the Region. The agricultural sector grew 1.65%, had been a cushion for recession during the Covid-19 Pandemic, but too low to serve as contributor for poverty alleviation and human development; Poverty rate in March 2022 fell to single digits of 9.54% (26.16 million people). The majority live in rural areas (12.29%), they are farmers, farm laborers, and temporary workers etc. Poverty in Java (13.85 million 52.96%), Sumatra (5.74 million 21.93%), Bali (2 million 7.91%), Sulawesi (2.01
million 7.69%), Kalimantan (0.98 million 3.73%), Papua (1.5 million 5.78%).
References
Bappenas, 2022. Grand Strategies In Achieving Sustainable Development Goals
Badan Pusat Statistik, Agricultural Growth 2019-2022 (%, y-on-y)
Badan Pusat Statistik, Indonesia's Economic Growth 2019-2022 (%, y-on-y)
USDA, 2022. Land-Use and Global Food Production Trend.
World Bank, 2022. Suitability of Existing Farming Systems in Indonesia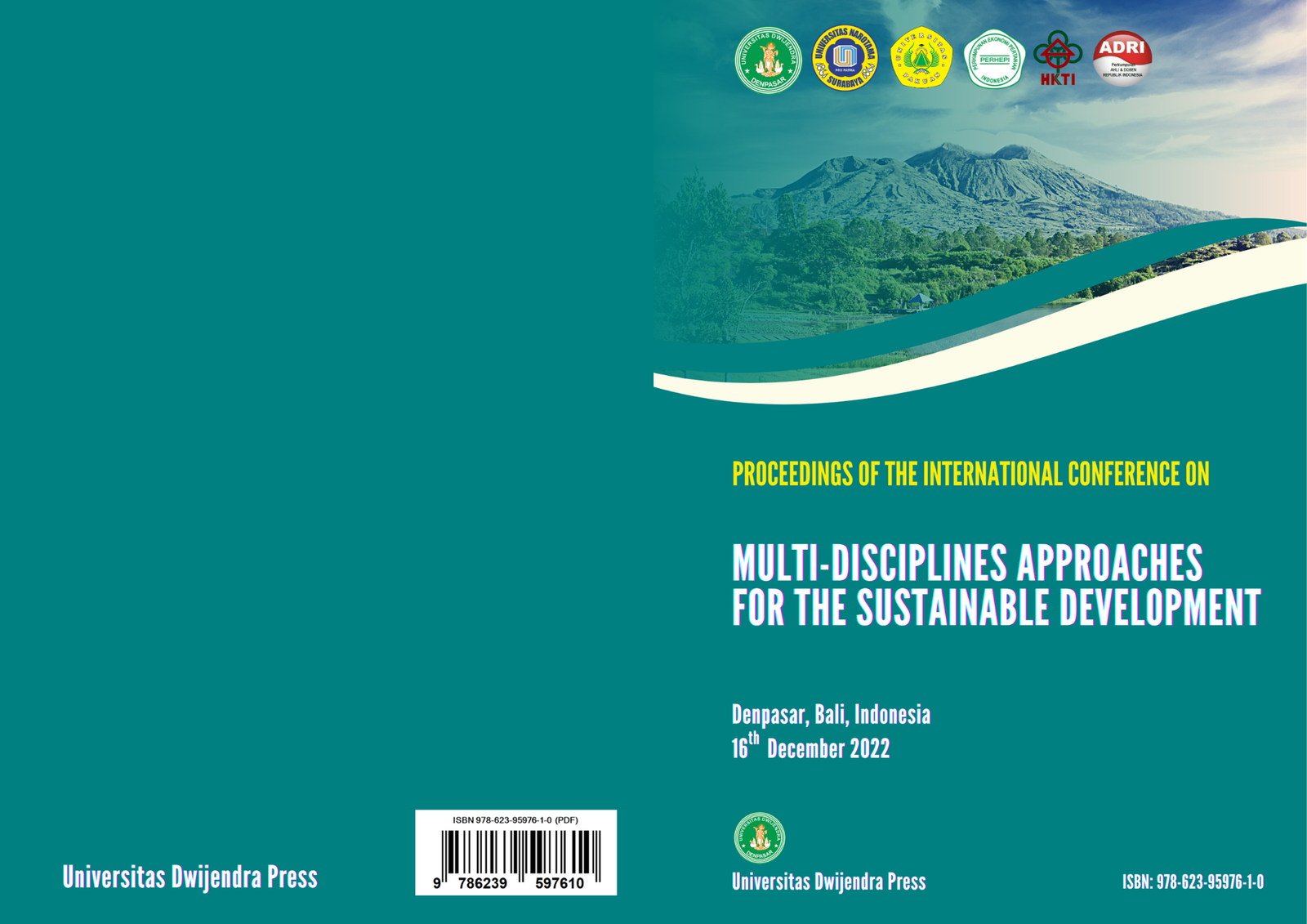 How to Cite
Prof. Dr. Bustanul Arifin. (2023). TOWARDS RESILIENT AND SUSTAINABLE AGRICULTURE AND FOOD SYSTEMS. Proceedings of The International Conference on Multi-Disciplines Approaches for The Sustainable Development, 1-7. Retrieved from https://eproceeding.undwi.ac.id/index.php/mdasd/article/view/367
Section
Keynote & Invited Speakers