"TRIWIDA" JAVA LITERATURE COMMUNITY (Sociological Exploration of Local-Based Indonesian Literary Community)
"TRIWIDA" JAVA LITERATURE COMMUNITY (Sociological Exploration of Local-Based Indonesian Literary Community)
Pana Pramulia

Universitas PGRI Adi Buana Surabaya

M. Shoim

Universitas PGRI Adi Buana Surabaya
Keywords:
Javanese Literary Community, Sociocultural, History of Indonesian Literature, Triwida Community
Abstract
The contemporary history of the literary community is ongoing history. The perpetrators and witnesses of history are generally still alive. East Java as the largest population province on Java Island has various literary communities that have become part of the history of Indonesian literature. The history of the literary community in East Java needs to be put forward so that the flow of literary history is not dominated by information from the center of Indonesia (Jakarta). Of the various literary communities in East Java, there are Javanese-based literary communities, commonly known as Javanese literary communities. They are Sanggar Triwida (Tulungagung), Sanggar Pamarsudi Sastra Jawi (Bojonegoro), Paguyuban Pengarang Sastra Jawa Surabaya/PPSJS (Surabaya). The present research focused on one of the Javanese literary communities, namely Sanggar Triwida (Tulungagung). It is due to the fact that this community has many members, not only in Tulungagung but also in several regencies in East Java. This research is expected to be useful for exploring materials for Local-based Indonesian Literary History and Sociology of Literature courses. This qualitative research, which is under the umbrella of sociocultural studies, aims to obtain an in-depth description of the organization, the social status of the members, the work of the members, and contributions to aspects of literacy in society.
References
Amaryk, M.I. 2020. Etika dalam Sastra Jawa Macapat 'Sekar Pangkur': Studi Kasus Komunitas Macapatan Campurdarat Tulungagung, [online] (http://repo.uinsatu.ac.id/14208/). DIAKSES TANGGAL 17 November 2022.
Dokumen Sanggar Triwida. 2022. Profil Komunitas Sanggar Sastra Jawa Triwida. Tidak diterbitkan.
Mussaif, M.M. 2018. Kedudukan dan Fungsi Singir Sebagai Sastra Jawa Pesisir Kajian Genre dan Sosiologi, [online] (https://ejournal.undip.ac.id/index.php/nusa/article/view/21317/14291). Diakses tanggal 17 November 2022.
Nugroho, A. 2017. Komunitas Sastra Jawa: Penciptaan, Penerbitan, dan Pergelaran Tembang Macapat, [online] (https://jurnal.unej.ac.id/index.php/SEMIOTIKA/article/view/6540/5259). Diakses tanggal 20 November 2022.
Ratna, Nyoman Kutha. 2003. Paradigma Sosiologi Sastra. Yogyakarta Pustaka Pelajar.
Ratna, Nyoman Kutha. 2007. Sastra dan Cultural Studies Representasi Fiksi dan Fakta. Yogyakarta: Pustaka Pelajar.
Sumardjo. Yakob. 1982. Masyarakat dan Sastra Indonesia. Yogyakarta: Nur Cahaya.
Teeuw. 1984. Sastra dan Ilmu Sastra, Pengantar Teori Sastra. Jakarta: Pustaka Jaya.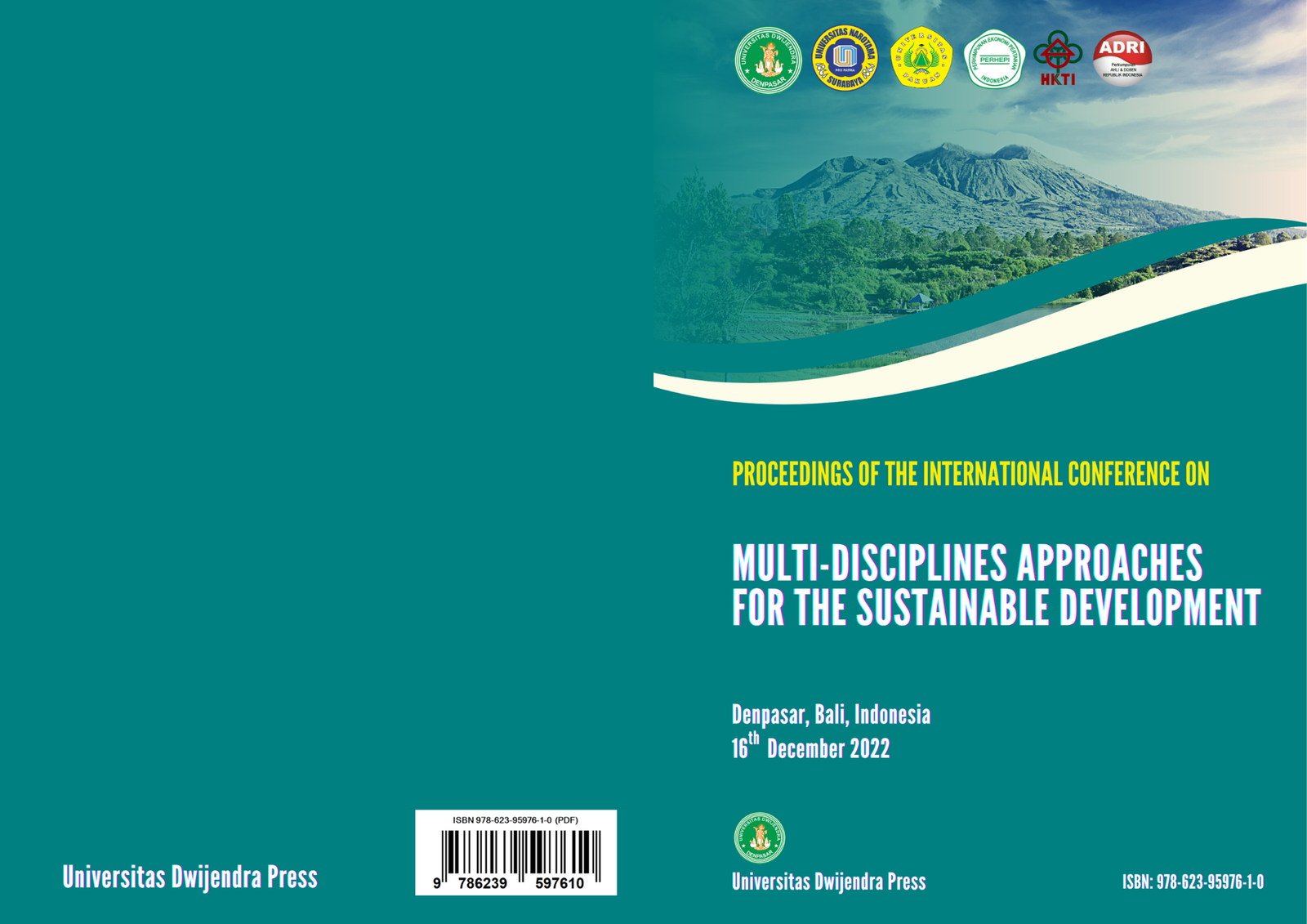 How to Cite
Pana Pramulia, & M. Shoim. (2023). "TRIWIDA" JAVA LITERATURE COMMUNITY (Sociological Exploration of Local-Based Indonesian Literary Community) . Proceedings of The International Conference on Multi-Disciplines Approaches for The Sustainable Development, 601-611. Retrieved from https://eproceeding.undwi.ac.id/index.php/mdasd/article/view/339