IMPORTANCE OF INTER- CULTURAL COMMUNICATION IN ACCOMPLISHING SDGs
Dr. Kanchan Negi

Intl. Educationist, R&D, Capacity Building & Communications, Motivational Speaker, Media Expert & a Social Reformer, INDIA
Keywords:
inter-cultural, communication, SDGs
Abstract
Cultural differences should not separate us from each other, but rather cultural diversity brings a collective strength that can benefit all of humanity." Also: "Intercultural dialogue is the best guarantee of a more peaceful, just and sustainable world.- Robert Alan Arthur. Inter-cultural dialogue entails the sharing of ideas and differences with the intent of developing a deeper understanding of different perspectives and practices. According to UNESCO, intercultural dialogue fosters social cohesion and helps to create an environment conducive to sustainable development. Culture is also an essential component of human development, representing a source of identity, innovation and creativity for all, it provides sustainable solutions to local and global challenges.
References
Stiglitz J.E., A. Sen and J.-P. Fitoussi (2009), Report by the Commission on the Measurement of Economic Performance and Social Progress, http://www.stiglitz-senfitoussi.fr/documents/rapport_anglais.pdf.How'slife?
OECD: http://www.oecd.org/statistics/howslife.htm World Happiness Report, Earth Institute, 2012: http://www.earth.columbia.edu/sitefiles/file/Sachs%20Writing/2012/World%20Happiness%20Report.pdf
Vanuatu Alternative Indicators of Well-being, Vanuatu National Statistics Office, 2012:http://www.vnso.gov.vu/index.php/component/docman/doc_download/193well-being-survey-2012?Itemid=18
Atlas of World's Endangered Languages, UNESCO www.unesco.org/culture/languages-atlas/
World Culture Report: UNESCO, 2009./ PricewaterhouseCoopers (PwC), 2008./
World Tourism Barometer, UNWTO, 2011: http://mkt.unwto.org/en/barometer.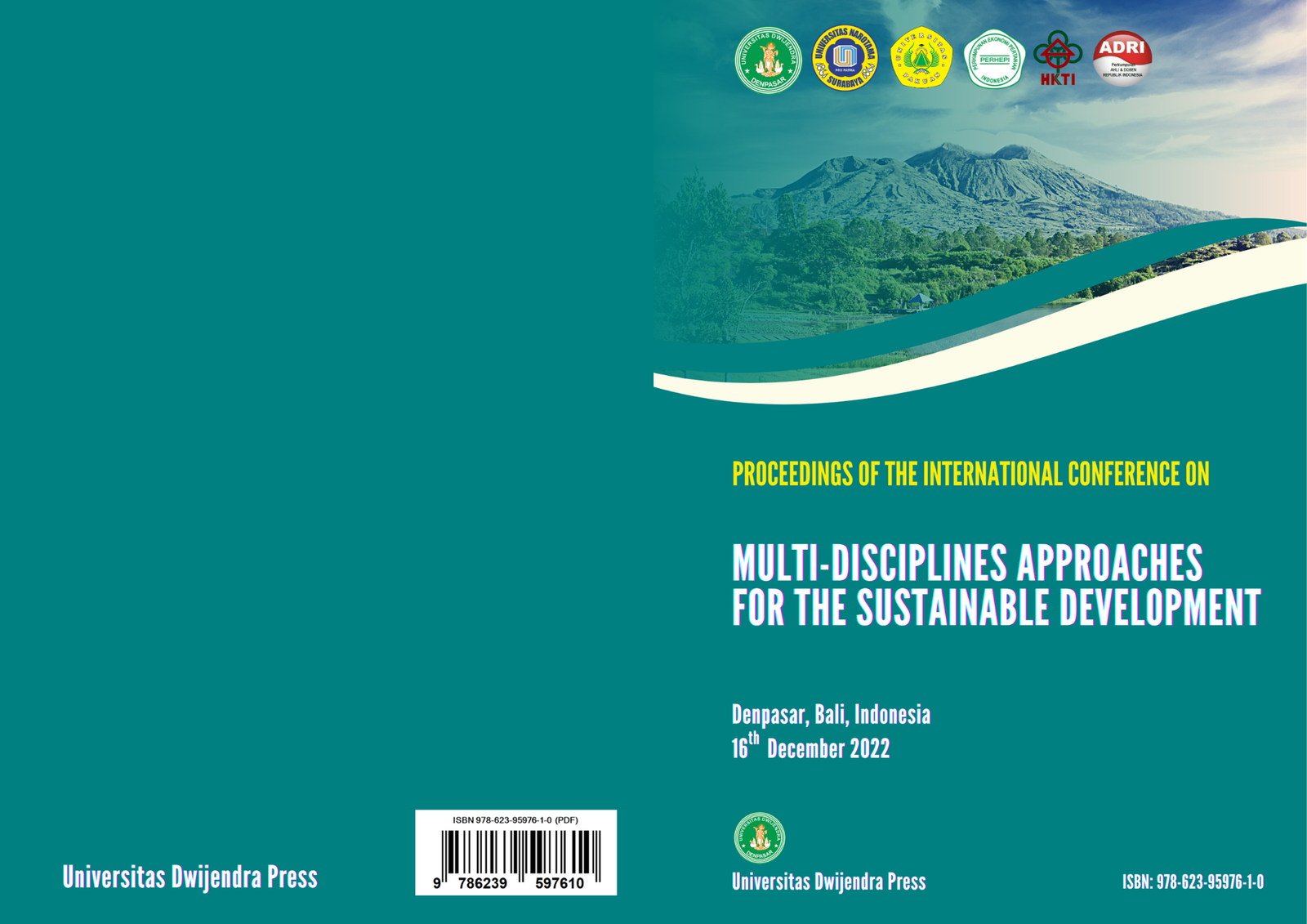 How to Cite
Dr. Kanchan Negi. (2023). IMPORTANCE OF INTER- CULTURAL COMMUNICATION IN ACCOMPLISHING SDGs. Proceedings of The International Conference on Multi-Disciplines Approaches for The Sustainable Development, 52-55. Retrieved from https://eproceeding.undwi.ac.id/index.php/mdasd/article/view/258
Section
Keynote & Invited Speakers